Smallpools Announces New EP "The Science of Letting Go"
KP fave Smallpools took to Facebook today to announce the release of a new EP "The Science of Letting Go." You can pre-order it before it's August 4th release here, and we highly suggest you do because you'll get their track "Million Bucks" when you do. The 30 second teaser of "Million Bucks" they give fans promises that although it's coming next month, it's gonna be a summer hit and we can't wait! #smallpools #thescienceoflettinggo #millionbucks #band #music #new #ep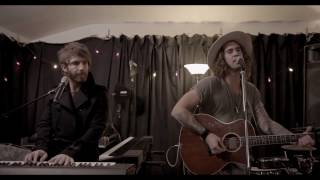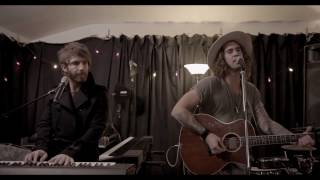 Smallpools and American Authors Collaborate on Counting Crows "A Long December"
Smallpools and American Authors gave fans quite a treat yesterday with the release of a recent collaboration. The two KP faves came together to perform a cover of "A Long December" by Counting Crows, two decades after the release of the original. They came together seamlessly in their performance with each band's respective lead vocalist, Sean and Zac, switching off on vocals. Each singers individual style contributes a little something different to the song, giving it a whol
Smallpools Premieres New Video for "Run With the Bulls" on Billboard
Key Percussion fave, Smallpools, has bared all (I'm talking about you, Sean) in new, neurotic music video. Typical of Smallpools, the lyrics are as ambiguous as ever, but Sean explains in an interview with Billboard. "The song exhibits paranoia. The voices come from different sides as if they're voices in your head. A rock in your shoe that you can't stop to fix because of the feeling of a stampede approaching. You're worried you won't make it, that the seats are all taken, b